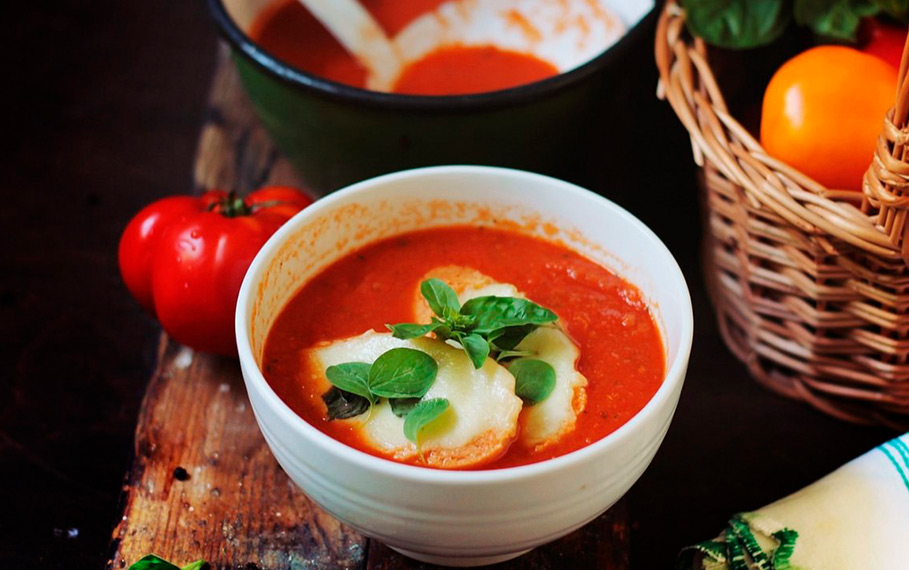 Cream soup with basil and olive croutons

Number of servings: 4

Cooking time: 1 hour 10 min

Cooking difficulty: difficult
Tomato soup-puree, which, although it has at first glance too intricate a method of preparation, is actually prepared in no time.
Energy value per serving:

Caloric content
391 kcal

Proteins
6,2 grams

Fats
23 grams

Carbohydrates
39,9 grams
Ingredients for 4 servings:
Ground black pepper
to taste
Бальзамический уксус
1 tsp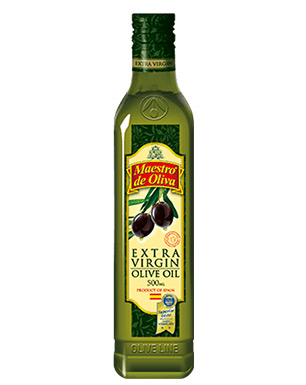 Preparation:
Pour boiling water over the tomatoes for 1 minute, drain the water and remove the skin from the tomatoes. Cut each tomato in half, put it on a baking sheet with the cores up, add salt, pepper and sprinkle some olive oil. Also sprinkle pre-chopped garlic and place basil leaves soaked in olive oil on top.
Bake in the oven for 1 hour. Peel and slice the potatoes 30 minutes before the tomatoes are ready. Cook for 20 minutes in 450 ml of boiling water mixed with tomato paste.
Mix the ciabatta cubes well with the olive paste and oil. Spread them on a small baking sheet and fry in the oven for 8-10 minutes. Cool the finished croutons.
Remove the tomatoes from the oven and put them in a blender bowl with their own juice. Add the contents of the pan and blend until a not too homogeneous puree is formed.
Put the remaining basil leaves in a mortar, add ¼ teaspoon of salt and grind. Pour 2 tablespoons of olive oil and balsamic vinegar. Mix thoroughly.
Before serving, the soup should be heated over low heat and seasoned with cooked basil puree. Serve with croutons.