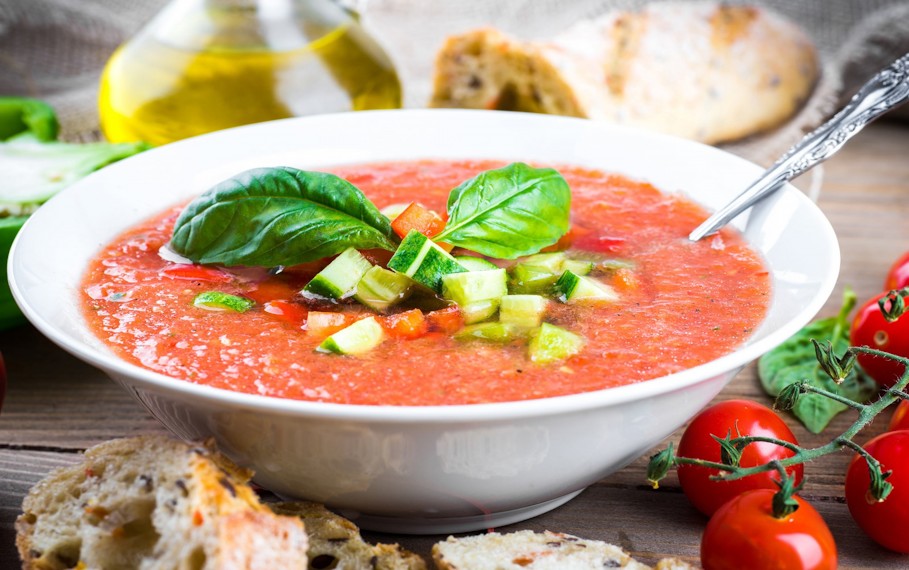 Classic gazpacho

Number of servings: 6

Cooking time: 30 min.

Cooking difficulty: simple
The most typical summer Spanish dish.
Energy value per serving:

Caloric content
124 kcal

Proteins
2 grams

Fats
9 grams

Carbohydrates
10 grams
Ingredients for 6 servings:
red wine vinegar
1 teaspoon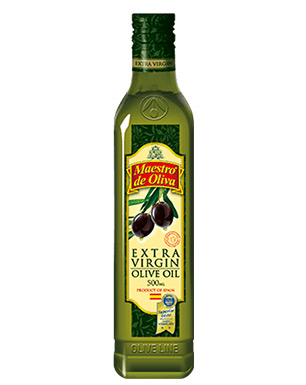 Preparation:
Cut half of the tomatoes, cucumber and onion into small pieces and transfer to a blender. Add red pepper and grind to a puree. Transfer to a bowl.
Add tomato juice, chopped cilantro, vinegar, olive oil and a few drops of tabasco. Mix well.
Remove the seeds from the remaining tomatoes and cut into small cubes. Also chop the cucumber and onion. Add everything to the soup. Season with salt and pepper and refrigerate to cool.