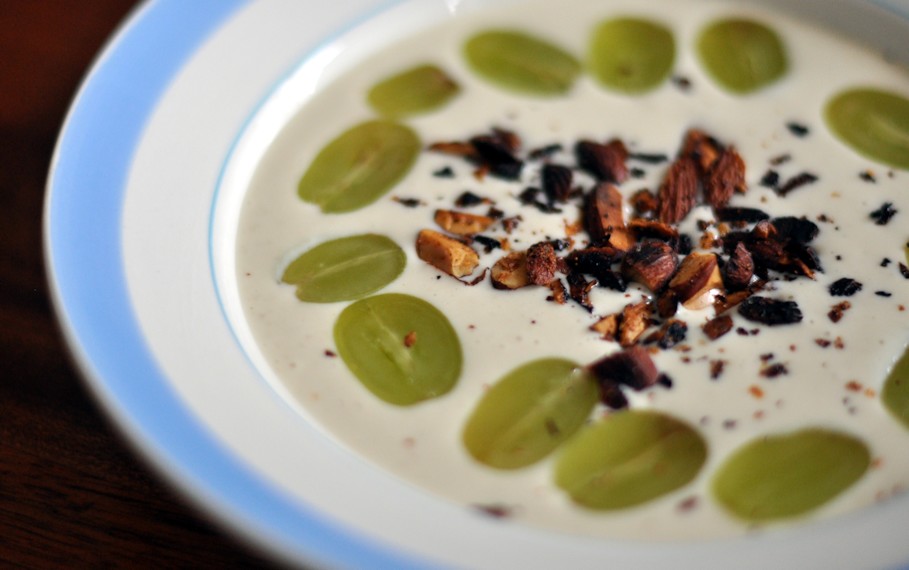 Ajoblanco cold soup

Number of servings: 4

Cooking time: 20 min.

Cooking difficulty: simple
Ajoblanco is a great Spanish summer stew, refreshing and healthy.
Energy value per serving:

Caloric content
486 kcal

Proteins
10 grams

Fats
35 grams

Carbohydrates
32 grams
Ingredients for 4 servings: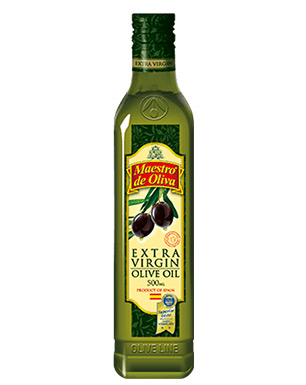 Preparation:
Pour boiling water over the almonds and leave for 10 minutes, then drain the water and peel. Dry it.
Cut off the crusts from the baguette and pour the pulp with two glasses of water.
Punch garlic and almonds in a blender until smooth.
Squeeze the bread, add it to the blender, add fresh water, salt and punch again. While the mass is being whipped, slowly pour in the oil, then vinegar as well.
Rub the soup through a sieve, cover with a film and put it in the refrigerator for 2-3 hours.
Serve in a chilled dish, garnished with a couple of grapes.