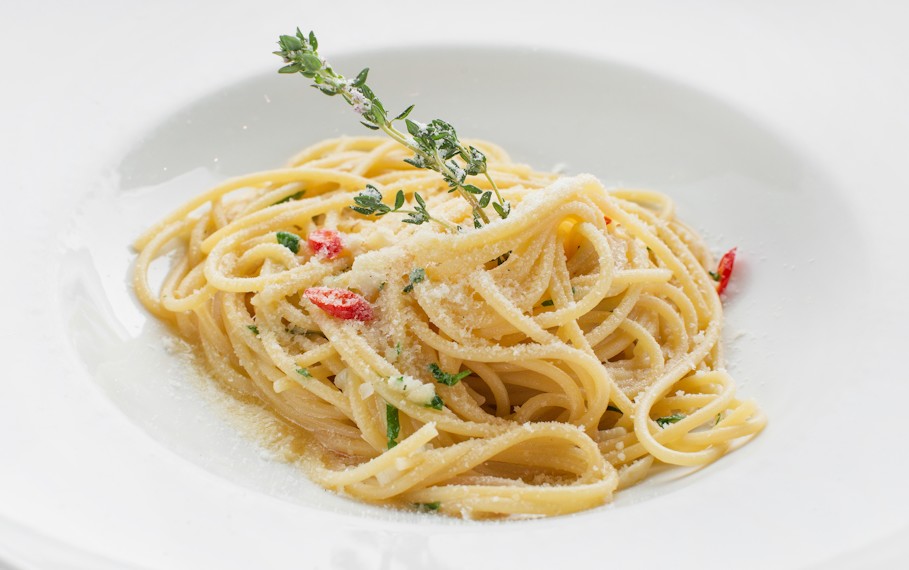 Spaghetti with garlic and olive oil

Number of servings: 4

Cooking time: 15 min

Cooking difficulty: medium
Pasta alio-olio (spaghetti with garlic and oil) is a fragrant delicious dish made from a minimum ingredients.
Energy value per serving:

Caloric content
688 kkal

Proteins
15 gramm

Fats
27 gramm

Carbohydrates
96 gramm
Ingredients for 4 servings:
Salt and ground black pepper
to taste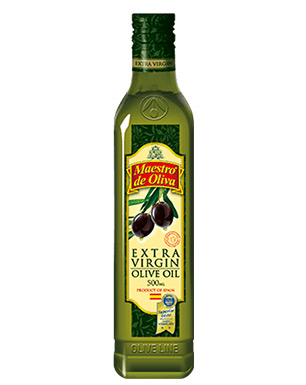 Preparation:
Put the spaghetti to cook and about five minutes before the it's ready, heat a frying pan, pour olive oil into it and fry crushed garlic and chopped chili pepper. As soon as the garlic softens, add finely chopped parsley, mix and remove from stove.
After the spaghetti is cooked al dente, put the spaghetti in a frying pan.
Cook this mixture over low heat for half a minute, stirring constantly, add the juice of half a lemon and a couple of tablespoons of water in which the pasta was cooked, then add salt, pepper, mix and serve.