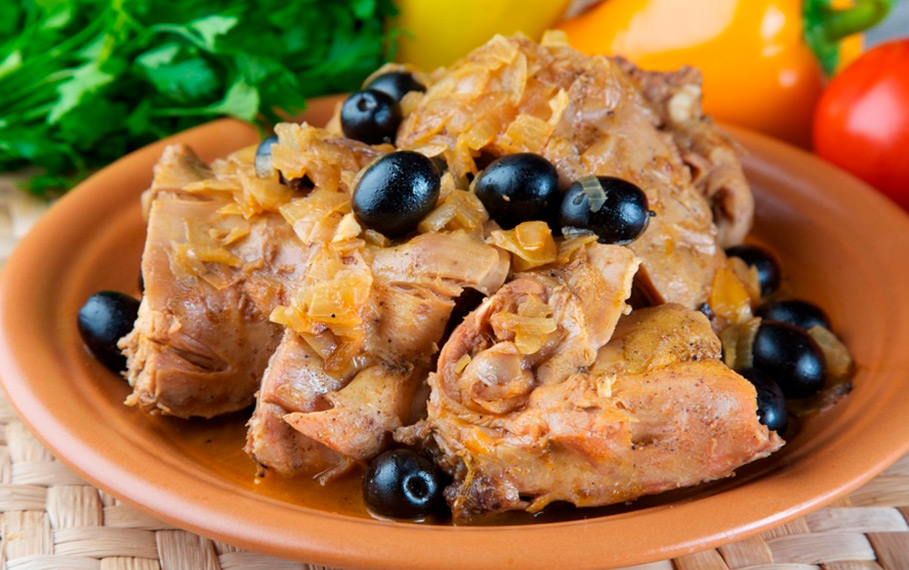 Andalusian chicken

Number of servings: 4

Cooking time: 30 min

Cooking difficulty: high
A dish of Spanish cuisine. Andalusia is a large autonomous region on the southern coast of Spain. The chicken fillet turns out very juicy and soft. By adding vegetables, ham, green and black olives, we get a full dinner. And sprigs of thyme will give the dish new subtle flavors.
Energy value per serving:

Caloric content
622 kcal

Proteins
46,7 grams

Fats
42 grams

Carbohydrates
15,3 grams
Ingredients for 4 servings:
Ground black pepper
to taste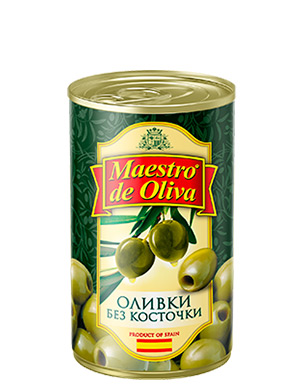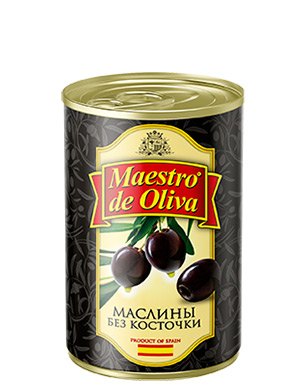 Preparation:
Wash the chicken and cut it into eight parts. Add salt and pepper. Fry the pieces and set aside.
Cut the onion into rings, chop the garlic. Cut the pepper into thin strips and the ham into small pieces. Pour hot water over the tomatoes, remove the skin, remove the seeds, cut the pulp into strips. Cut the olives in halves.
Fry the onion, garlic, pepper and ham in the remaining fat from the chicken. Add the tomatoes and thyme and keep on fire for about 10 minutes. Then add the chicken, pour in the chicken broth, add the olives and stew for another 20 minutes. Season with pepper, salt, and sprinkle with parsley.