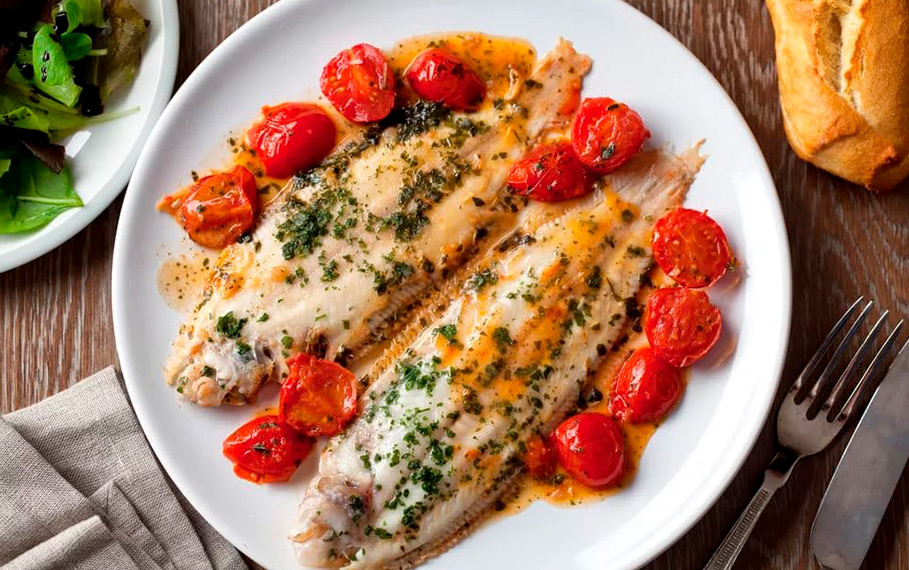 Sea bass, steamed with cherry tomatoes

Number of servings: 1

Cooking time: 30 min

Cooking difficulty: medium
Sea bass is prepared quickly, so it will take very little time to prepare an unforgettable dinner!
Energy value per serving:

Caloric content
363 kcal

Proteins
42,3 grams

Fats
16,2 grams

Carbohydrates
15,9 grams
Ingredients for 1 serving:
Passata tomato sauce
100 g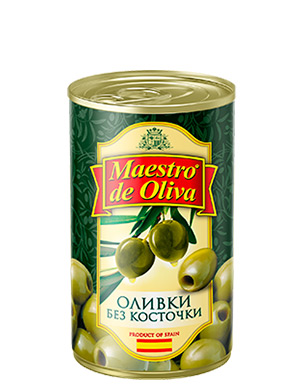 Preparation:
Cut the garlic into thin slices.
Cut the cherry in half.
Canned tomatoes in own juice should be cut into small cubes.
Put the saucepan on a high heat, pour a few tablespoons of olive oil. Mix garlic and thyme in there.
Throw the cherry halves on the pan and turn them with the skin up. Fry everything on high heat for a couple of minutes.
After removing the saucepan from the heat, pour the broth into it, and again put the pan on the fire. Bring it to a boil, let the liquid evaporate a little.
Meanwhile, cut the sea bass fillet diagonally into 3 approximately equal strips. Make some cuts on its skin so that the fish does not curdle during heat treatment.
Add the chopped tomatoes in own juice to the saucepan and continue to evaporate so that the sauce becomes viscous.
Add the passata, salt and pepper to taste.
Spread the fish with the skin up. If you notice that there is not enough liquid in the sauce, you can add a little more fish broth.
Add the olives and basil leaves.
Now it remains just 3-4 minutes to bring the fish to readiness. It is necessary to mix the contents of the frying pan very carefully, so as not to damage the pieces of fish fillet that have become brittle.
To serve, we will need a deep plate. Put the fish in it together with the sauce. Pour a little olive oil on top and decorate it with a basil leaf.