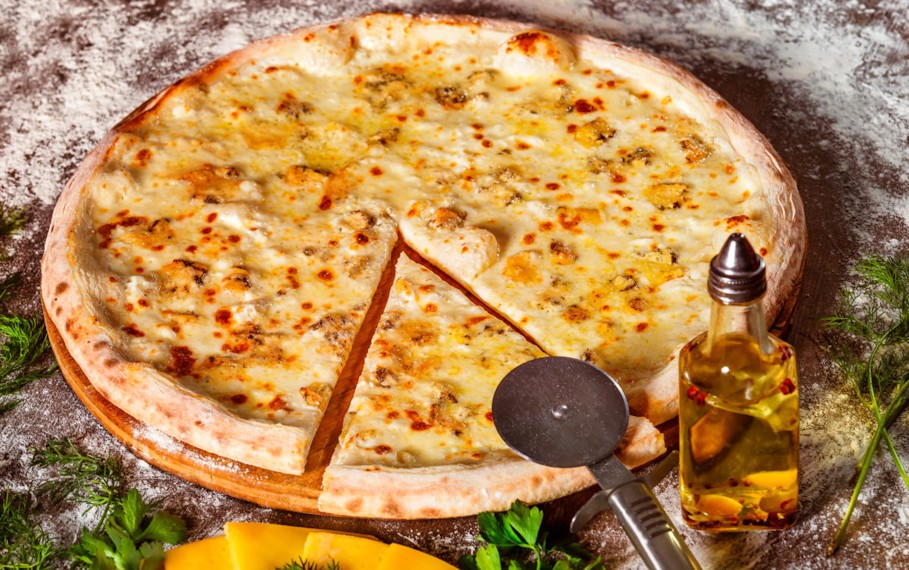 Pizza "Four cheeses" in olive oil

Number of servings: 8

Cooking time: 30 min

Cooking difficulty: medium
The main secret of pizza is simply high-quality ingredients, authentic Spanish olive oil, and your favorite cheeses. It is important that they have different tastes and are interestingly combined with each other.
Energy value per serving:

Caloric content
349 kcal

Proteins
17 grams

Fats
18 grams

Carbohydrates
32 grams
Ingredients for 8 servings:
Mozzarella cheese for pizza
200 gr.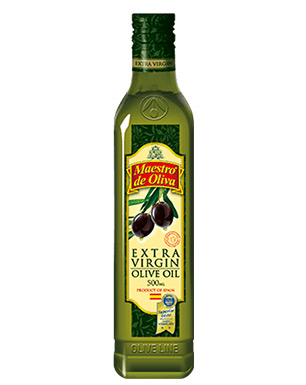 Preparation:
Mix 1.8 kilograms of ordinary wheat flour and 300 grams of Italian semola flour in the mixer bowl, add 36 grams of salt and 10 grams of sugar, mix. Dilute 16 grams of yeast in 200 ml of warm water. Knead the dough by pouring 500 ml of warm water into the flour, as well as water with yeast. Then pour in 220 ml of milk (3.2% will be just right) and continue kneading until the dough becomes elastic. If necessary, pour in some more milk. At the very end, it is good to mix 50 ml of extra virgin olive oil. Cover the bowl with the dough with cling film and leave for an hour at room temperature - rise. Then mash the dough a little with your hands and put it in the refrigerator for half an hour.
Grease a small baking dish with a spoonful of olive oil, lay out the dough and, kneading, stretch it along the bottom of the mold from the center to the edges: a lumpy sheet should turn out (perfect evenness of homemade pizza does not suit at all). Let the dough stand in the heat for fifteen to twenty minutes — for example, on the stove with the oven already turned on.
Preheat the oven to 250 degrees, put the form with the dough in it for five minutes so that it dries a little.
Mozzarella (not balls in brine, but dense, dry cheese - especially for pizza), emmental and gorgonzola (which can be replaced with any other blue cheese) cut into small cubes, grate parmesan.
Put mozzarella and emmental on the dried dough, sprinkle with parmesan, and put gorgonzola on top. Return the mold to the oven, and after five minutes serve the pizza on the table, sliced into portions.